EFFICIENCY AND INNOVATION
FOR RELIABLE SERVICE
The best choice for storing and maintaining all kinds of goods, with a radiofrequency code reading system to ensure the effective management of all processes. We have large warehouses (some with HACCP authorization for dry food storage) with standard shelving to make the best use of space and an alarm system to ensure the safety of goods. Our fully electric forklifts can lift from 2 tons to 17 tons, while our diesel-powered ones offer a maximum capacity of 20 tons. We are equipped with different types of bands to cover all binding, lashing and lifting maneuvers, as well as wedges and stop systems for bobbins capable of unrolling several levels of coil. We also have various types of pliers and hooks that can be applied to forklifts. Every process is guaranteed by years of experience of our specialized staff.
Lanzi Logistica means reliability.
 We are able to guarantee quality service thanks to: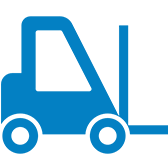 ELECTRIC FORKLIFTS, TO LIFT FROM 2 TONS UP TO 17 TONS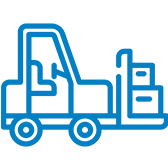 DIESEL FORKLIFTS FOR A MAXIMUM LOAD OF 20 TONS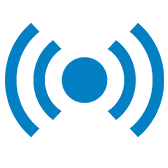 RADIOFREQUENCY DATA MANAGEMENT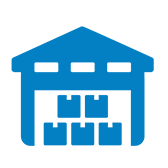 WAREHOUSES ALSO PROVIDED WITH HACCP AUTHORIZATION FOR DRY FOOD STORAGE
 Photos