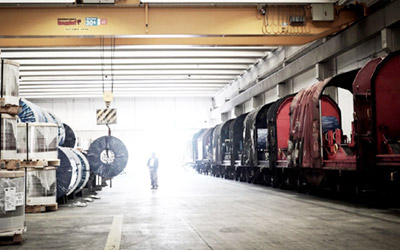 Moving from our terminal through the railway network to reach all major national and international hubs.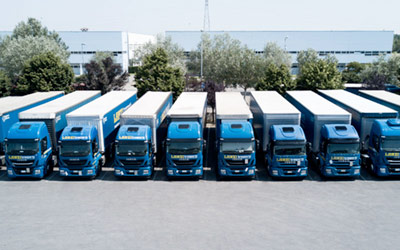 A national road transportation network using state-of-the-art technology to ship and protect all types of goods.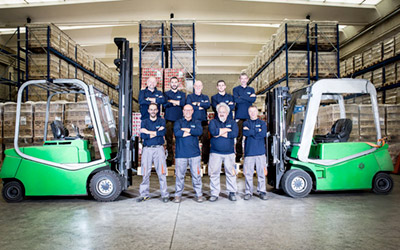 A storage service equipped with radio frequency data management to ensure reliability and security for your goods.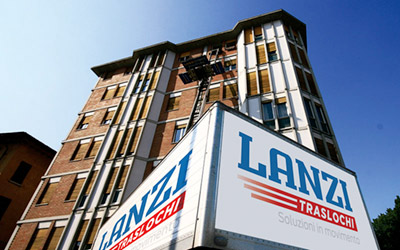 : Safe and professional moving services guaranteed by years of experience and cutting-edge equipment.

THE COMPANY
WITH A LENGTHY HISTORY BEHIND US,
WE HAVE OUR EYES ON THE ROAD AHEAD.
We are a "company family", as we like to call ourselves, established first at the local level and then on the national one. Just like a big family, we have grown over time thanks to a trustworthy, skilled and experienced team that we invest in day after day. The heart of our activity takes place in the logistics office, a structure occupying approximately 33,000 square meters inside the Parma Freight Village. We also have our own railway terminal connected to the main Italian and European routes made even more effective by our warehouses, all equipped with loading and unloading bays and extensive equipment for the handling, storage and IT management of different goods. Our history is distinguished by a passionate commitment and innate determination, a legacy that guides us all day, every day, and carries us forward, towards even more impressive achievements.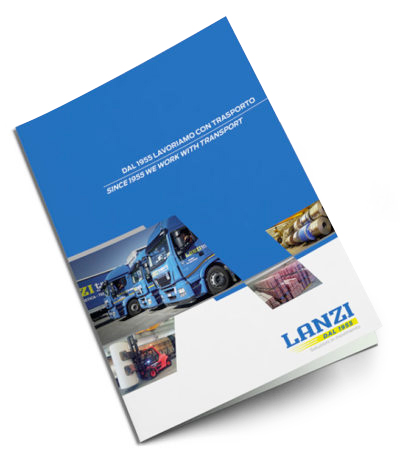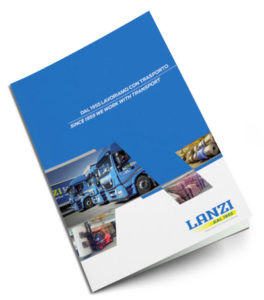 It was a Tuesday. In 1955.
The Lanzi family has a long history of passion and dedication, with deep roots that go back to just after the Second World War in Italy. The country has changed a lot in all these years, and so many things have happened. It hasn't always been easy, but we gritted our teeth and kept going. This is not just a job for us, it is an essential part of our lives. And that is why we wanted to share with you the story of our roots and decades of activity. We hope you enjoy reading about it.

THE COMPANY
OVER THE LAST 12 MONTHS
2.3
million kilometers traveled
on Italian roads, with our own fleet of vehicles and without any serious accidents involving people or cargo.
6.400
and more, the number of wagons loaded
and unloaded at our own railway terminal, for a total of 340,000 tons handled.
6.8
million kilometers travelled by train
equal to one hundred and seventy times around earth. Saving 2.2 million euros in diesel fuel.
CONTACT US
One of our operators will be happy to provide you with all the answers you need.