A LONG HISTORY OF PASSION AND DEDICATION.
A STORY WE'RE VERY PROUD OF,
THAT BEGAN LONG AGO, JUST AFTER THE SECOND WORLD WAR, IN ITALY.
Egidio Lanzi grew up in the Emilian countryside, and when he came back from his time in the army it occurred to him that the "License to drive special vehicles" issued by the Ministry of Defense just might represent a great opportunity for the future.
The country was changing. Large roads were being built and the economy was slowly becoming more stable. Parma's main square was full of crowded with traders and brokers, and it was there that Egidio Lanzi went every Wednesday to observe and understand how the markets worked.
He realized that the goods being sold needed to be delivered to their destinations immediately, and that meeting this need would guarantee him steady work.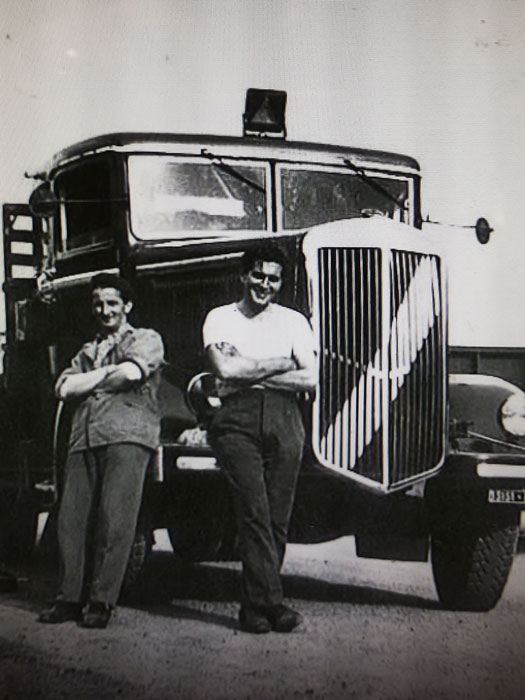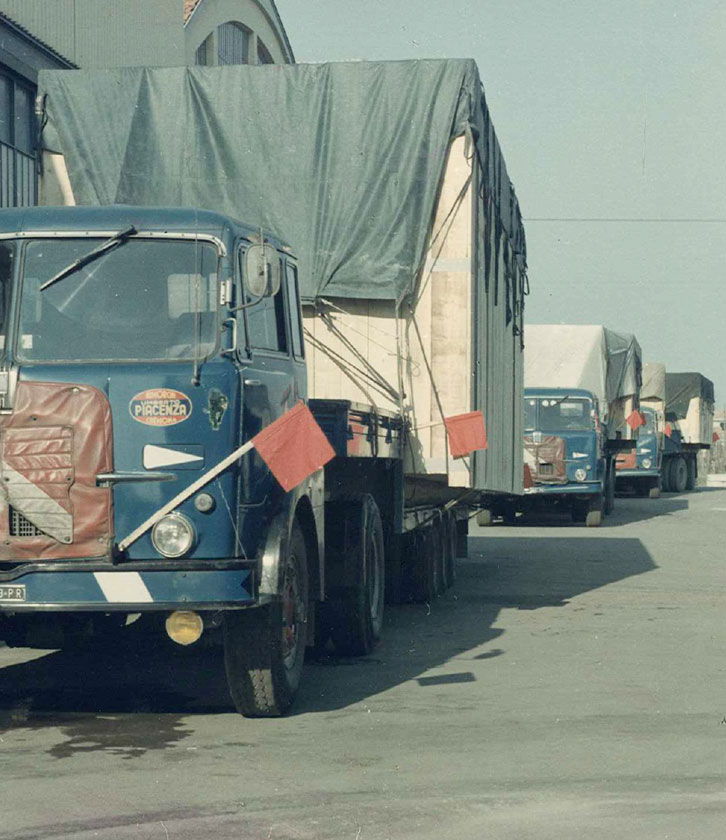 THE IDEA WAS CLEAR TO HIM RIGHT FROM THE START:
WHAT HE NEEDED WAS A TRANSPORTATION COMPANY.
He had his big chance a bit later when a shipping agency strategically located between the freight yard and what would soonbecome the Autostrada del Sole decided to sell its business.
So, supported by his family, Egidio managed to bring his hunch to life.
It was a Tuesday. In 1955.
A strong dedication to work and continuous pursuit of innovation have transformed a small family business into a well-organized and cutting-edge company. In 2000, the new terminal in the Parma Freight Village was unveiled and a few years later a historic partnership with the German Railway was signed. Egidio passed his energy and passion on to his children Patrizia and Leonardo, and they now lead the company towards a bright future.
Today, Lanzi is a well-established actor on both national and international levels. But it is the light of the past that illuminates the road to the future, and so it is also important to the moment when it all began.

It was a Tuesday.
And it was May 10, 1955.

The main landmarks of our historical development
from 1955 to today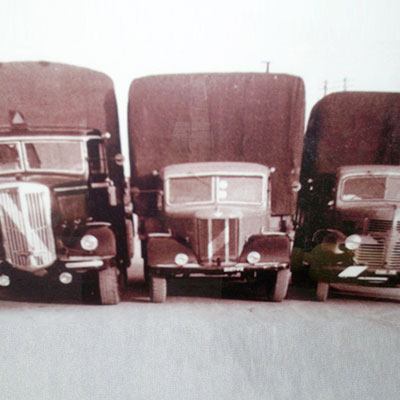 1955
The plan to construct the motorway directly connecting Milan to Naples was approved. With the help of his father Guglielmo, Egidio Lanzi founds the Lanzi company in Parma, specialized in transportation.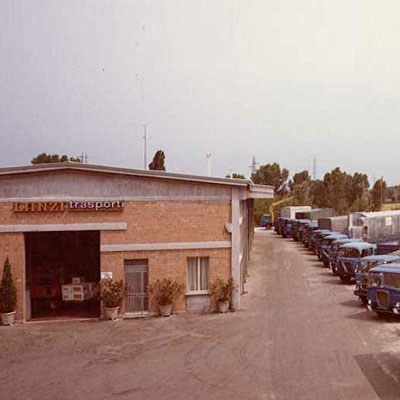 1970
The company grows and expands, especially by boosting national industrial transport. And so it builds the first facility equipped with yards for its fleet of vehicles and warehouses for storing goods.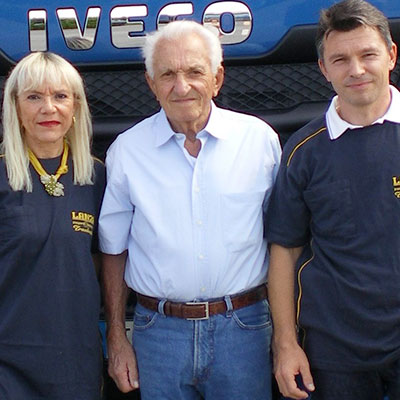 1990
Egidio's passion for his work is passed down to his children as well. The company consolidates its commercial relations with the leading Italian companies and extends its services to various sectors of the market.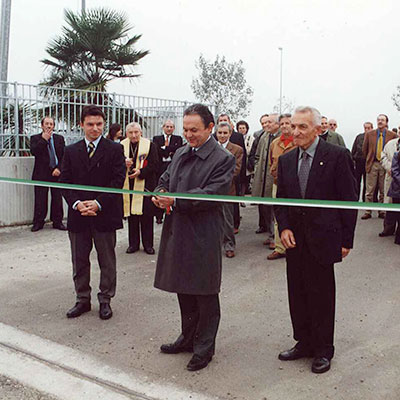 2000
The indoor railway terminal, built to create synergies between road and rail transport, opens its doors. Lanzi becomes a key hub for leading national and European railway companies.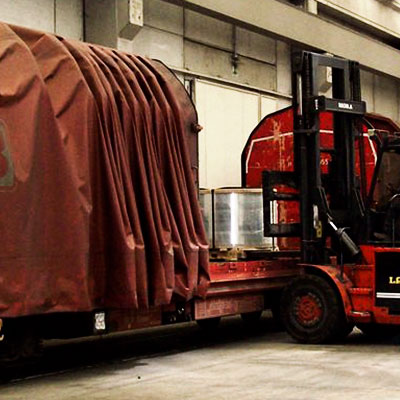 2005
The company's rail sector is consolidated thanks to international relations, in particular to and from
Central Europe, while its road transport sector is enhanced and expanded.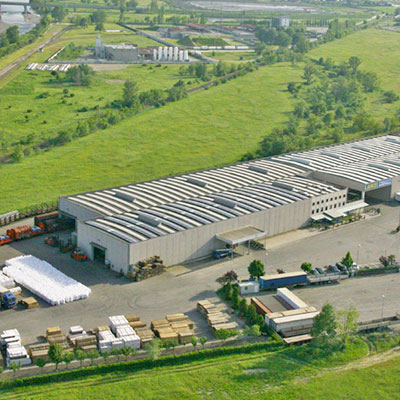 2013
The covered component of our main location is doubled in size, increasing our capacity to store food and steel products and improving our performance and technological capabilities. The company purchases its first Euro6 vehicles.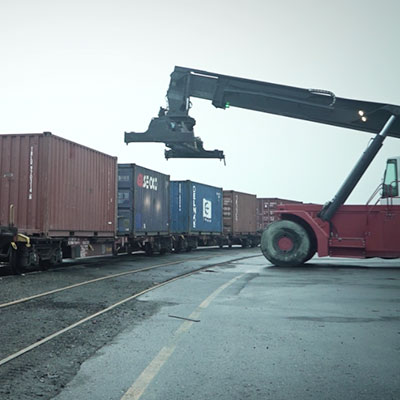 2015
Lanzi blazes a new path in the field of railway intermodality: the first container trains arrive and are dispatched
and emptied directly in the company's own terminal.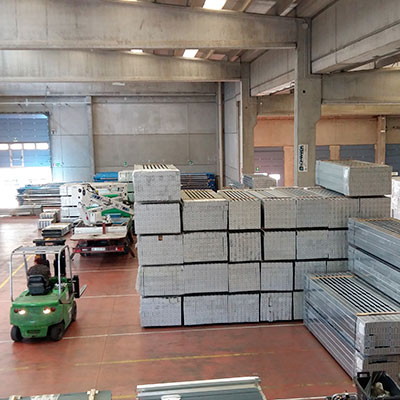 2016
A new challenge: the logistics management and containerization of components for the construction of housing units destined for UN missions in Africa.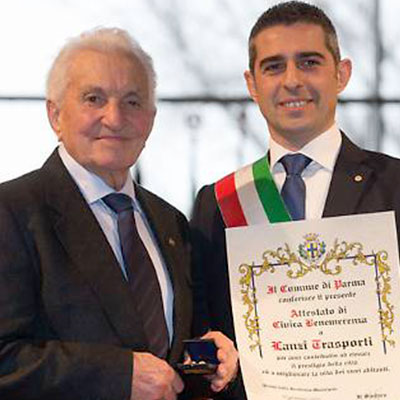 2017
The City of Parma grants Lanzi its Civic Merit award for 'having contributed to raising the prestige of the city' with its history of entrepreneurial success and commitment to the local area in terms of social initiatives, sports and civic associations.