To restyle its office, Lanzi Trasporti relies upon Reload Architecture.
To design a more functional and comfortable work space, and meet the growing demands of our customers, we reshaped our office in order to align with our business values, blending our past, present, and future altogether.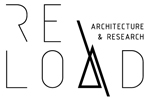 Lanzi Trasporti is always on the move, and this time, the search for better efficiency has affected our office in Parma. The decision to renovate our work environment stems from the need to tailor the space to a more consistent and growing workload, but not only that.
"We believe our office must adapt to our workforce needs not vice versa", states Leonardo Lanzi, CEO of Lanzi Trasporti. "That is why we asked Lorenzo Faroldi of Reload Architecture to redesign our space in order to make it smarter. We wanted an environment that fully represents our firm and its values."
The first step was to redefine the main entrance, then we moved to reconceiving the interiors by putting together a modern and welcoming waiting room where we could tell our story and communicate the two main values of Lanzi Trasporti: family and the importance of roots.
With regard to sustainability, we renovated the existing furniture, and each and every single area has undergone a major transformation, from the meeting room to all office spaces.
The lights now feature a new positioning and grant better visual comfort, and the installation of sound-absorbing panels makes the office way more silent.
Overall, the restyling and its contemporary vision helped us heighten the welfare standards of our employees and customers, a goal we are proud to have achieved.